FAQs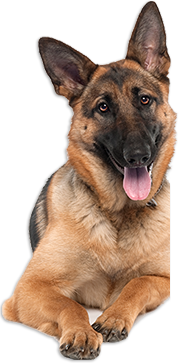 It usually takes approximately 2-3 hours. If you need your dog back by a certain time, please let us know and we will do our best to accommodate you.
We schedule by appointment. You can bring in your dog at the appointment time. We will call you when your dog is ready. Please pick up your dog when it is ready, as we are not set up to keep dogs all day.
Both Purr-fect Pets locations are open Tuesday through Saturday (closed Sunday and Monday). We open at 8:00 am during the week and at 9:00 am on Saturdays. Please note, that because we are by appointment only the shop closes when we finish the dogs for the day. Therefore, we are not here until 5:00 pm each day. We ask that you pick up your dog, or cat, when they are ready. Thank you for your cooperation.
Purr-fect Pets Round Rock requires a current rabies shot. Upon your first appointment, please bring in proof of your animal's rabies vaccination. If you do not have that available, a rabies tag on your dog will suffice. If there is no rabies tag, we can take the name of your vet.
To best accommodate our families and their beloved animals, Purr-fect Pets Round Rock can use a soothing oatmeal shampoo to relieve dry or irritated skin, a hypo-allergenic shampoo for sensitive skin, or a medicated shampoo for itching relief. If you prefer to bring your own shampoo from your vet, we are more than happy to use these products during your pet's visit.
Yes, we do groom cats. Purr-fect Pets Round Rock prefers to schedule cat grooming as the first appointments of the day. This helps us keep the cats separated from the dogs, and reduces cat anxiety.
We price by the breed, so please
contact
us for an approximate price.
We accept cash, check, or credit/debit card – Visa, Mastercard, and Discover